Photos from last night shot with my PSP Camera, who thought it actually takes decent photos!
It was well-worth the money after all.
Took photos of myself while I waited for my ride




~
Where we had dinner:
Stuff I had on my plate. Lol, I have already started digging in when I took this photo. Messy. n_n;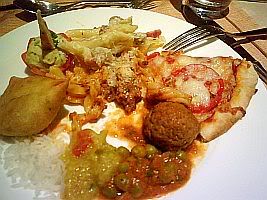 ~
A look at the rest of the restaurant: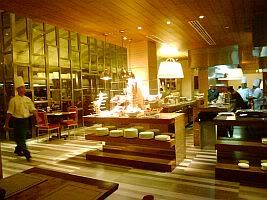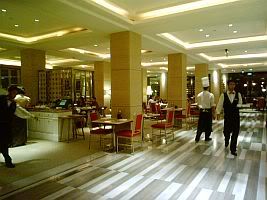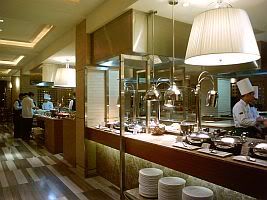 This is the part that I absolutely love: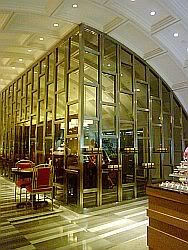 Bread, and the like.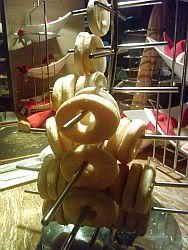 Heading straight to dessert..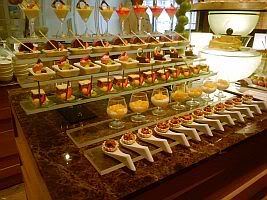 They're lined up pretty nicely, eh?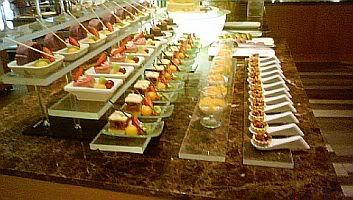 Used
fish-eye for mobile
lens on my psp, and this is how it turned out..
Choccie love.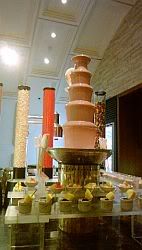 What I actually ate:
...are a load of sweets..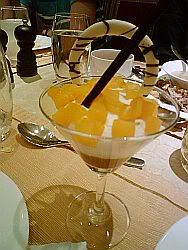 a closer look,
and more sweets (but this is sugar-free, and it tastes lovely.)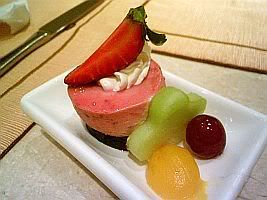 ~
I never forget to take photos of.... and this is the ladies room where you get to freshen up...and gossip.
~
So we did some walking outdoor, and this is the restaurant seen from outside.
~
The pool area, where they play some cool music.
(here you can see the PSP Camera's flaws.)
If I could swim I'd jump right in.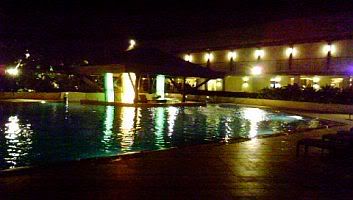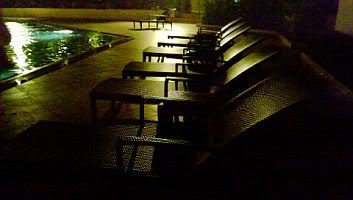 and you can get your drinks from the bar,
~
Photos taken @ the hotel lobby:
The place is chuck-ful of lush interior.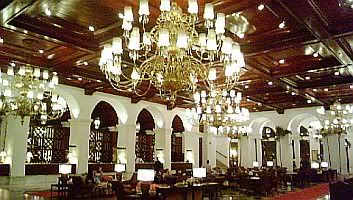 Desk, painting in the background..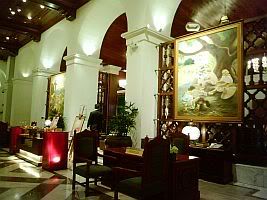 The other side of the hall.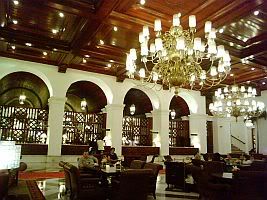 Arches: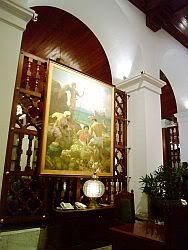 More photos of the lobby: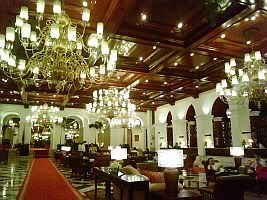 Some seating spaces:
Very interesting chair, don't you think? Must be nice to sit by the window during the day.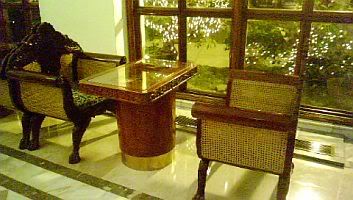 I am so taken by the grandiosity of it all.
This flight of stairs lead to I do not know, but it sure looks marvelous on this photo.
[.......and yes, these were all taken with my psp. great colour, great quality.]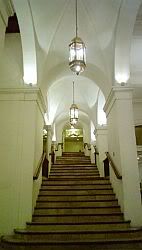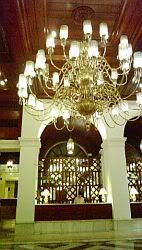 Arches, dark wood, high ceiling,....
This is where you'll find the front desk, and all other guest services (mail, etc)