20150206
Had some free time in the evening and did a little sketching. (I've always been meaning to sketch a few pieces from my travels, but have no time for it...) XD
Here is a photo I took in prague, from the Smetanovo nábřeží, looking towards Karlův most (Charles Bridge), and the Muzeum Bedřicha Smetany (Národní muzeum),
right side
.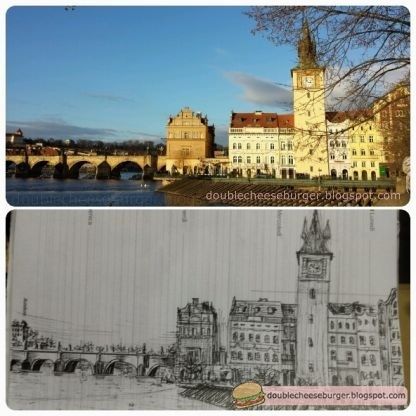 and a larger version of my sketch here:
Do you think I got it right? I'm contemplating whether to draw the branches in...