Yet another evening at
Bistro Ravioli
!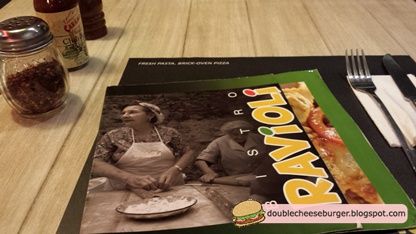 Quite
smitten
with the food (
if there's a more fitting adjective
), so we're back! XD
The table overlooking the kitchen.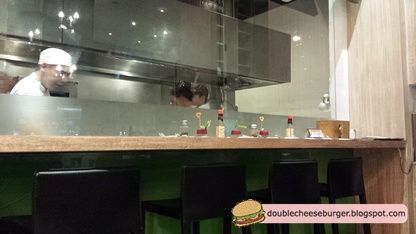 Very interesting view from this window because you can see how they make their pizza.:3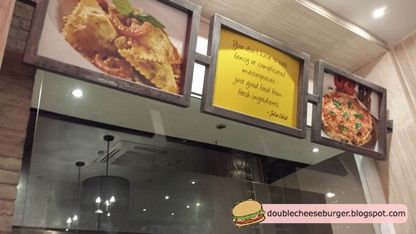 Interior. Brick. Warm Colours. Neon Lights.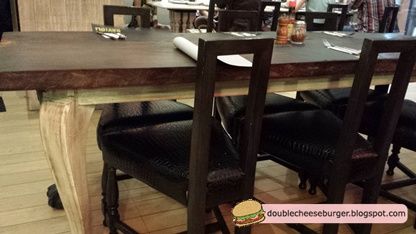 Puttanesca with Sun-dried Tomatotes
Italian Sausage Ravioli in Romesco Sauce
Very beautiful flavour. X3 The ravioli is stuffed with a chunk of sausage, with a very strong garlic taste.
The sausage is very tender and blends just right with the ravioli. These two goes incredibly well with each other.
Fennel Sausage Pizza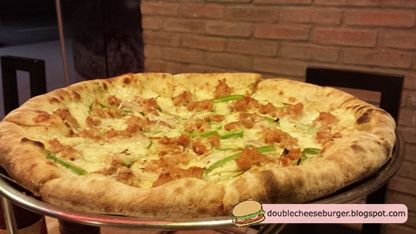 Light and tasty.
A closer look.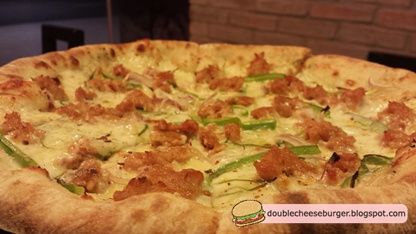 ***
Bistro Ravioli @NorthWingMOA
Overall:
Food 10/10
Service 10/10
Presentation 8/10
www.bistroravioli.com