This weekend I have decided to clean a part of my closet... to make room for a bunch of new clothes.XD
What I found were boxes, after tin cans, after wooden boxes [Lol] of long lost treasures.>_<"" Hahaha. Most of them forgotten. [
More about this on a later post! :D
]
Found some old letters I have been looking for [
Remember this post when I said I was going to post some more stamps from here and there
]! Kept pretty neatly in an old
chinese mooncake tincan
. [
cannot believe it has been 9years since.:3
]
Spent most of my early weekend hours reading! :P Haha.
-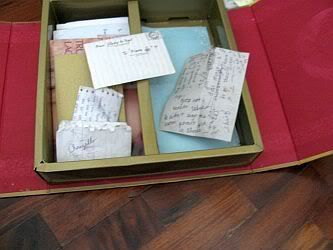 Note-passing in class-- kept a lot of these. But I think it's finally time to throw some away.. those that didn't actually make sense to me anymore.XD
-
Have always liked writing letters to people, and would talk about the most random things.>_<
Well, back when having
penpals
was still the 'in' thing, I would find people to write to.:P But once a letter bounced back to me.T_T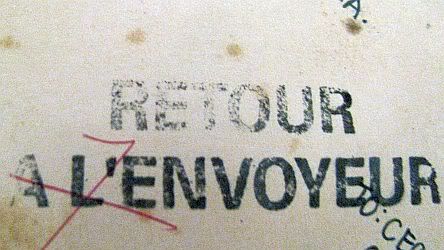 ..Which I still kept, thinking it had traveled all the way to France and back! XDD
[
Couldn't actually read French at that time, I only knew that it was something like 'Return to Sender', but now it actually makes more sense.:D
]
I also still kept the letter inside, written legibly.=_=""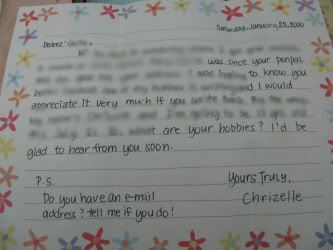 Haha. One thing I liked about these exchanges was also receiving pretty stationeries and sending them.:D
Like this miffy stationery, although I didn't know the character
miffy
yet at that time.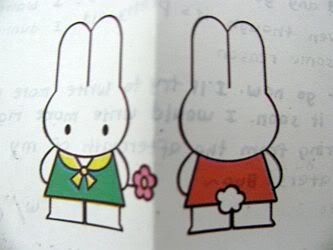 is this a fake miffy though??
-
Letters from a friend in California: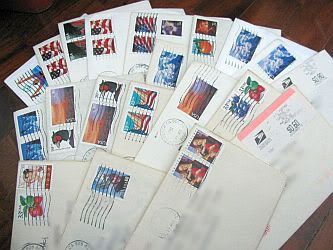 The stamps are really nice~~ *_*
Some of them had US postage labels instead
(see bottom right part)
:
More stamps up-close: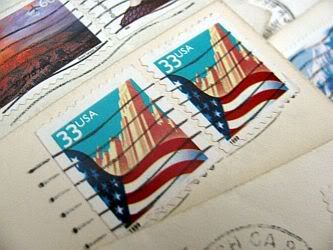 Seems this stamp can be re-used??:P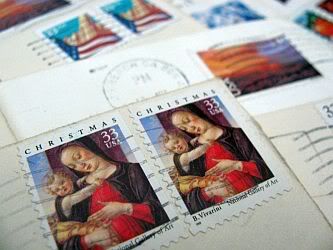 I like these fruit ones too: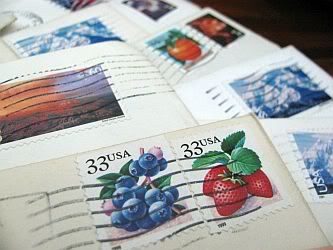 ..Still wished this was sent with a stamp instead..XD
And more: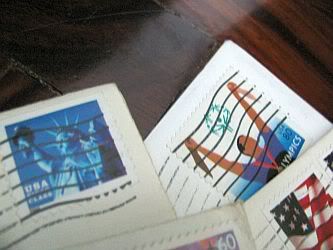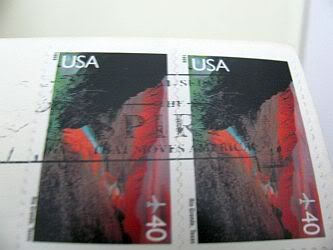 -
Have not seen this handwriting for such a long time, still as neat as it ever was!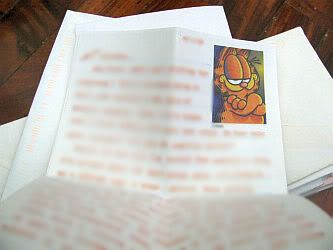 Funny how I can still relate to this after all these years:
I love classics, and read lots of them! But
Moby Dick
was one book I could never ever finish! I must've gotten through a few chapters and then thought 'I coudln't even remember what just happened!'-- yes, it was that boring!
Back when I was still a fast-reader and a regular one, I would finish several books a day and couldn't wait to pick up another one.XD
-- I liked the feeling of seeing another world in the book I read... I would spend lunch breaks in the school library until I finished all the good ones.=_=
(In primary, naughty me would keep the book I was reading somewhere "safe".. I don't borrow since I always forget to return the book and end up paying overdues.=S Heh.)
Now I find it impossible to do (the reading a book part!)...;P
-
Was also fun to see what kind of stickers other people have!:3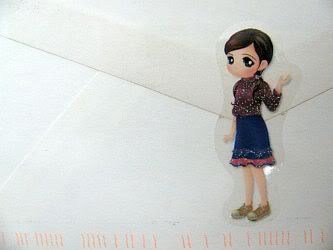 Was usually a battle of who had the nicest ones! XD Lol.
-
Partially
opened??? Yeah right.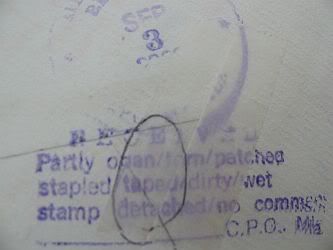 -
-
A very artistic way to write your letters:
..and don't forget to write it in
glittery/neon/
milky ink
to make it even harder to read!
(
I would write like this too, and my friends would complain to me saying their eyes hurt from reading.>_<". Haha.
).:P
-
Oh, these stickers used to be very popular! *_* I used all of mine up.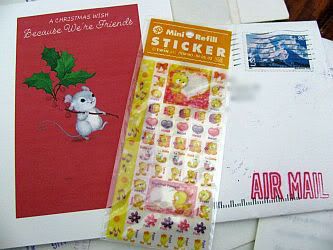 But good thing I still have these!:P
Didn't use them and left them untouched.XD
~
There was another time when I was addicted to a boyband--
Westlife
, and
MTV Graffiti Wall
--[an online BB where you can share stuff about music]-- was like my current
Messenger/Twitter/Facebook
.
Had experience exchanging
boyband
goodies with a common fan in Malaysia,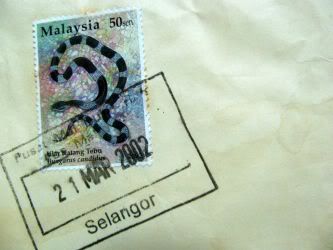 The good thing was we both liked a different member of the band, so I sent her her fave and she sent me mine.XD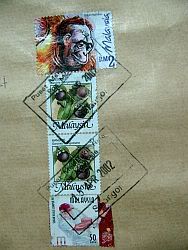 These were like surprise gift packagee I would patiently wait for.XD
Although this was a little shortlived, the exchanges were fun.:P
~