Finally got to try the food at ARMY NAVY. The restaurant has just opened recently near our place (so we thought we ought to try it!), and we were lucky to find a parking space. [haha, arrived a little too early for dinner...
arrive later and you'll have to park a little farther since people flock to the coffee place next to it.
]
The restaurant serves burritos, tacos, and quesadillas (among others).
[
It serves burgers too, which is on top of their menu... But their burritos are more popular.
]
On their countertop.. [
This place is semi-self-service. You order your food at the counter and they bring the food to you.
]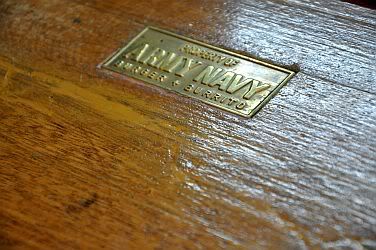 A look at the rest of the restaurant:
Find it a little odd that they'd place these trashbins so close to the tables!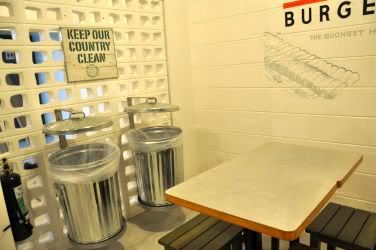 Food photos up on their walls:
They have the usual fries.. [
I would opt for the onion rings though.
]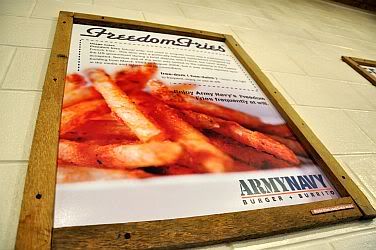 Also this one.. Their iced tea is a little overpriced... What is so special about their iced tea? >_<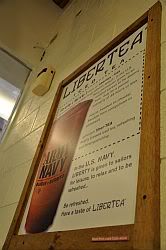 []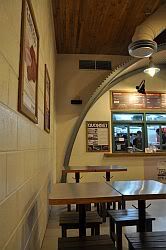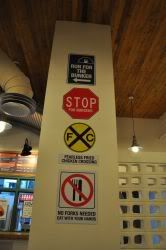 The concept:
Their menu: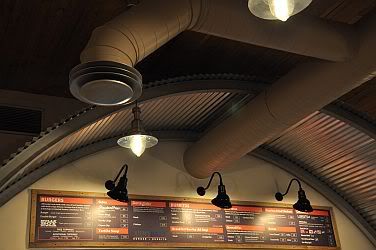 And delivery menu:
This is where they prepare all your foodies: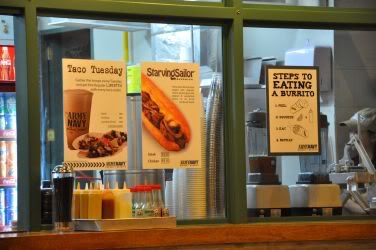 And here they are:
Well, you can't really see what's inside..>_<
I had a Breakfast Burrito (steak), and it looks something like this:
It has hashbrowns, egg, your choice of meat (
steak or longganisa-- was hungry at that time so I picked steak! XD
), and cilantro.. (though I didn't see any cilantro in mine! =_=)
Is a pretty good choice though, different from the usual. The hashbrown was very crunchy inside.xD
What makes it special is actually the
yoghurt
sauce, it has all the flavours with some spicy kick. Yum.
***
ARMY NAVY - @Roxas Boulevard
Overall:
Food 9/10
Service 8/10
Presentation 7/10
Visit their website at:
armynavyburgerburrito.com
***