We stopped by here for some Tapas, [was quite full from eating 4.5 meals on our 20-hour flight! .5=snacks.>_<; and from sleeping a lot too!]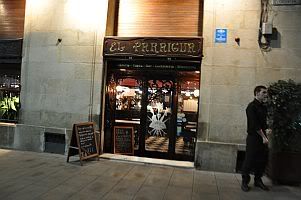 The interior looks something like this downstairs: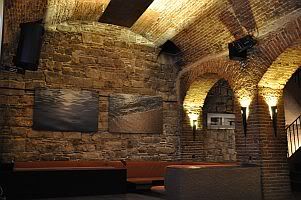 -
Some food you can nibble on..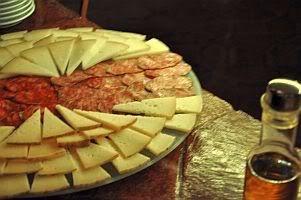 I thought I took a photo of everything but it turns out I didn't take a photo of the ones on the other side....
-
Couldn't get a good shot of this with auto,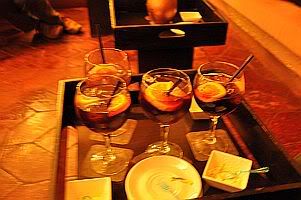 and it looks bad with flash.
This sangria was high on alcohol and less on fruity content.=_=
We ended up not finishing our drinks.>_< Was feeling woozy halfway through. [but definitely helped me get some good sleep on my first day despite the time difference! xP]
-
My first self-timed photo on my Nikon... Haha. It is so easy to set up the self timer on the D90.>_<
Thank you
Rob and Mandy
! XD
-
The rest of the place looks like this:
-
This part looks really cool.
-
The bartender gives us something more to drink before we leave...
Haha, it looked pretty strong so only took a sip.>_<
Was orangey-gingery, and sweet. Not bad... [
But any more and I'm at my limits.n_n;
]
-
It turns out Rob and Mandy lives right across our hotel, literally. -_-
[
Have always been curious how these apartment buildings look like on the inside! Is interesting to go inside one.XD Different from what we normally have here.
]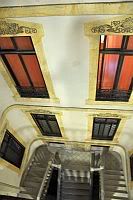 So before heading back, we went to see Rio (their cat),
[
Holaaa Rio!
]
...who was soooo adorable and seemed very happy to see us! :D
[It liked gnawing at my sister's boots too. Haha.]
I do not know much about cats, nor have I had much experience about / encounters with them, but this is one friendly and playful cat.>_<
-
We also had some tea and got to taste some freshly-baked blueberry goodness by Mandy!:D
[
Nothing beats strong warm tea and sweets!
]
Scrumptious!:P
Thanks to Rob who took this photo of us! (
...and hope you enjoyed your holidays in Strassbourg!
)