Have just come back from my trip to Europe. First stop was Barcelona.:D
Was a long 20-hour flight to Barcelona, tired when we got there but was very very pleased with our hotel. It was more than what I expected--clean and new, also the flooring was wood, which I liked. Hotel carpets are usually gross.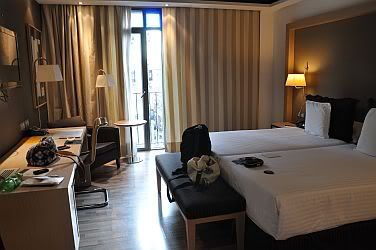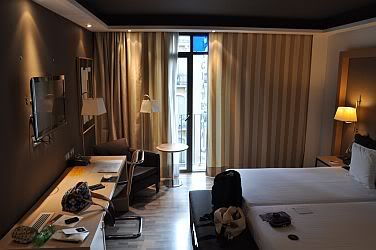 Service was good as well, the concierge was pretty friendly.:P
We got a street view facing another hotel, and the street stretched to El Triangle on the left, and Universitat on the right.
We must have arrived around 2+pm, freshened up a bit before heading out. Today we will be meeting with Barcelona photobloggers Rob and Mandy!
Was definitely good to be able to lie down for a bit after that long plane ride!
Would definitely recommend this hotel, and I think I will write a good review on TripAdvisor, (at least will try to find time for it..).
[
Shall add more photos to this post as soon as I transfer the photos from the other camera.^_^
]