Someone had their teeth pulled yesterday-- which was good excuse to get some ice cream!:D
Have not had them for a while, so was very excited when I heard we are bringing some home.>_<
The store we went to had a load of Korean ice cream, which explains why these are all Korean...
This is a taiyaki one that I have always wanted to try (well, wanted the japanese version, but we don't have it here.=S)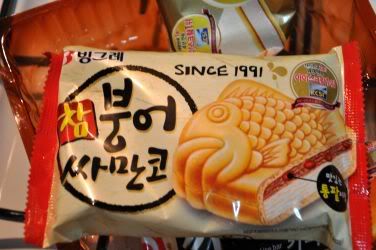 A coffee-flavoured bar..
-
What I am currently eating is different though..
Topped it with a
Meiji
Dark Choc for photo-purposes.xD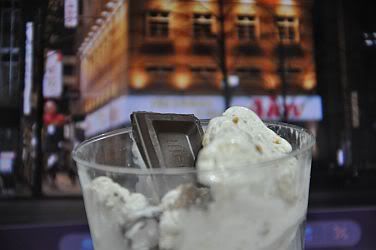 -
Some games I downloaded and trying on my psp..
-
Spent most of my afternoon comparing flight prices and schedules, and have finally decided.:D
Purchase done, now I wait for my ticket.xD
Lol, think I should read up on the places I'm going to....:P