This was how the pizza came. It was small and irregularly shaped.
I love how home-made it looks and the consistency of the dough.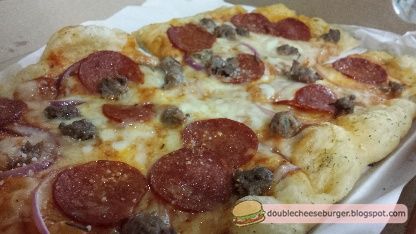 What I didn't like much about it was the beef. It tasted like the ones used in cheap pizzas.
Pizza with the basil on. For something so expensive we were given only six pieaces of basil leaves!!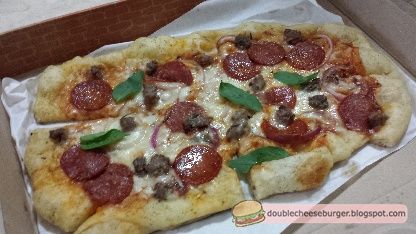 Over-hyped.
The flavour was good, but ordinary.
...
The 1954 Pizza @ Shakey's
Taste: 6/10
Value for money: *4/10
*overpriced for something so ordinary.