Guess where!
If you've seen my previous posts then you probably already know where.... (
-- plus the titles says it all.
)
Some of the refreshments: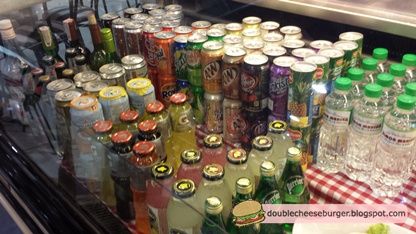 They also have tea.
A closer look at the salads they have on display.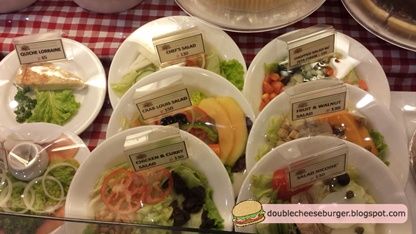 This time I ordered for take-away.
Like I said I tried something different.
I had the Open-faced Roast Chicken.
It was wonderfully laid out.
The meat was lean and tender and the addition of Alfalfa sprouts over it creates a different texture (and of course makes the food look more attractive)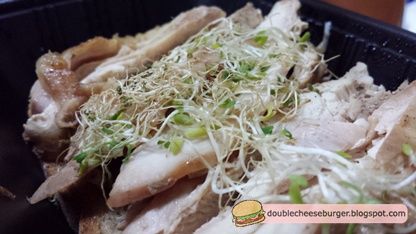 It came with mashed potato, which was nice and light and surprisingly not as buttery as I thought.
And then of course the usual
mini
-portion of greens.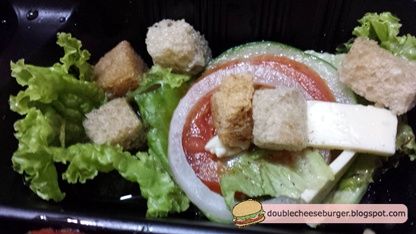 and some
Herbed Vegetables
Quite liked the herb vegetables.:D
-
But we also ordered this set meal and to our horror, the pasta has already gone bad.
The restaurant to our home was nor far, it couldn't have gone bad in such a short time.
They probably didn't have too many people dine in their restaurant that day since it was a weekday plus it rained a lot. So when we ordered for dinner, we were probably given what was supposedly (had been prepared) for lunch.
-
That last bit made it less pleasant. but the open-faced roast chicken was in tip-top condition.
...
Almon Marina Sandwich Bar & Deli @Robinsons
Food: 7/10
Service: 8/10
Presentation: 8/10