Pretty bad weather today, and heavy fog all throughout.
Whiled away and took some photos:
These bears are looking cool eh?
And here is one with the heavy clouds in the background: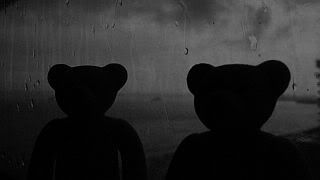 And another with their hands up:
Alas, the skies have started to clear as the dark ominous clouds moved to another direction.
Winds were quite strong though..even as the sky opened up.
But how nice it is to have some light shine in on my room!