I met my friends for lunch today. The first one to arrive was Hachi, we met at the bookstore like we always do and walked around in circles looking for a place to eat! XD We're both breakfast skippers and we were so hungry by about 1 in the afternoon!
Finally we decided on CIBO.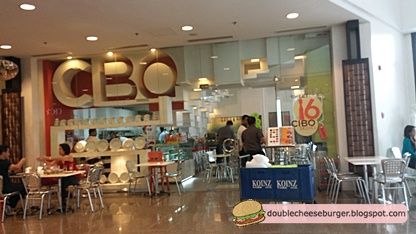 The ambience was nice, well-lit, filled with people but not too crowded, and
Italian
, which we both love. (and it was perfect for
lunch
!)
We placed our orders,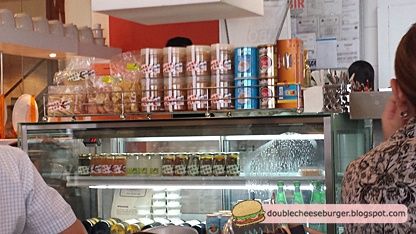 and I took some photos while we wait.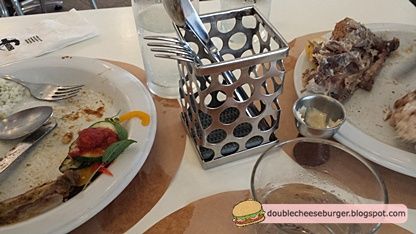 Here was Hachi's 1/2 Roast Chicken, it had a fancy
italian
name but I couldn't quite remember.XD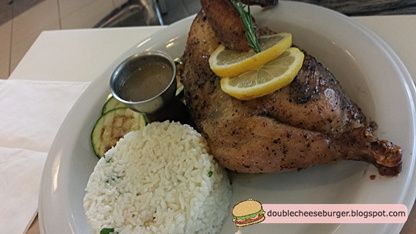 The portion was incredibly huge. I tried it and it tasted nice and herby -- however I doubt I could finish it. :O
Subsequenttly my pasta came 'round.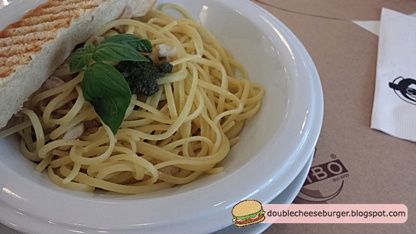 I was craving for a light tossed pasta with only the herbs' intense flavours. This was it.
At first it tasted too bland and without any meat-- But NO, this had Olives and Shrimps in it in the bottom!-- it gets tastier after each bite and I actually wanted another plate of it. *w*
That's Hachi 'gramming her food in the back!
A few minutes into digging into our food, Chi arrived and she ordered the Porkchop.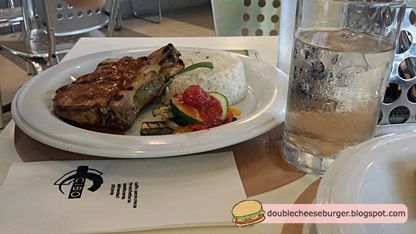 The porkchop was so thick and huge -- and cooked just right (
said Chi
).
Eating out, I tend to avoid porkchops because I hate gnawing at tough meat.
My friend said it was a little tough but flavor-wise very good.
When my friend and I came to eat it was right during lunch time, and this being in the CBD (
Central Business District
), a lot of
gaijins
were dining there as well (
One sitting next to our table was ordering plate after plate of food and we were talking among ourselves how much that person was spending...and consuming!
)
By the time we were about to leave, there were more locals who came to eat.
It seems to be almost always full-house at peak times we were lucky to get a table.XD
***
CIBO @Greenbelt
Overall:
Food 9/10
Service 8/10*
Presentation 9/10
* (Food took forever to be served but service was otherwise good.)