Another
foodventure
, this time
The Chicken Rice Shop
.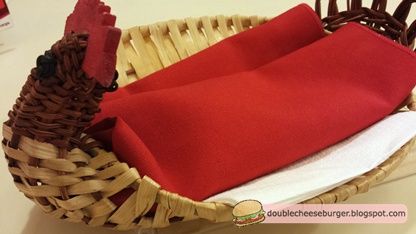 I had Curry Chicken Laksa.
Laksa
and I, we go together! XD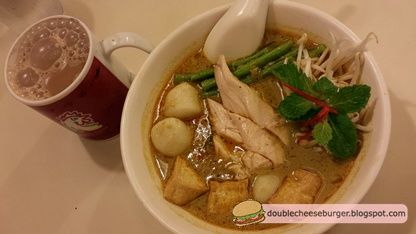 The meal comes with a choice of drinks, and I had
Teh Tarik
. I would have liked
Teh Halia
if they had it though.:3
The meat in the laksa was pretty basic,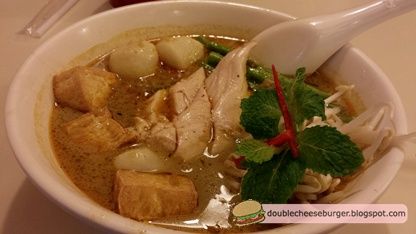 but the soup base was so good. It had bits of chilli and I almost choked from swallowing one but still loved it.
Other than noodles they also have (well, as their store name suggests,) rice meals.
One that people come here to eat is their Hainanese Chicken.
I can't comment as I'm not so much a fan of Hainanese chicken....XD
They also had this yummy goodness,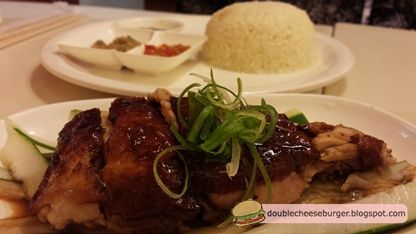 ...
Besides Teh Tarik, I also tried another drink, one made with a local citrus fruit, served with a piece of sour plum. It was cold and refreshing! :D I prefer a warm drink with my food though. :P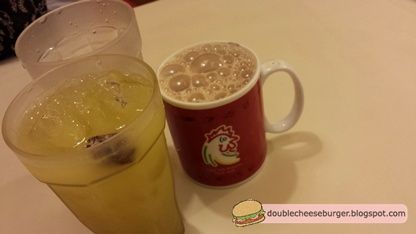 Teh Tarik was creamy but loaded with sugar! I ended up very thirsty after because it was so effin sweet (
literally
). I never had milktea this sweet when I was in Singapore or elsewhere! :O
***
The Chicken Rice Shop - @Robinsons
Overall:
Food 8/10 [LAKSA was super good, but the milktea wasn't -- no one messes up something so basic]
Service 7/10
Presentation 7/10