Quick update while
lunch-ing
..
This is the book I've been reading (yes, finally! :3)
Have found myself some 'reading time' over the weekend, an hour or two.
And this book took me some five weeks.:3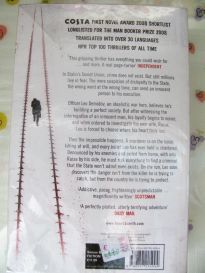 Tomorrow I will finish it and read the next book! XD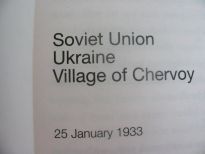 The story begins in Chevroy, the rest in Moscow and Voualsk. Engaging and quite a page turner. It speaks of the ugly reality and brutality of those in power during the stalinist regime (and transition after his death) and how (childhood) trauma affects people in the sickest ways possible, driving him to do the most unimaginable things-- but that is not all there is to it. This story is focused on the protagonist's self realization and resolve. We look at how he turns his back from the state with only his own instincts to trust...
One thing is constant in this book --
trust no one
.
--
To be honest I have not read such a good book in a long while; This made me turn page after page, seeking to know more!
After this, I will be reading his next book,
The Secret Speech
... I am sure it will not disappoint!