Well, okay, I just wanted an excuse to use this ware! XD
Bittergourd is good and I have learned to love it. -- Err, although I haven't tried Bittergourd Curry (
in reference in 部長's cooking in Hotaru no Hikari
)!
..
It is pretty much a mix of everything else I had in the fridge -- crabsticks, dumplings, mushrooms, tomatoes, and whatnots.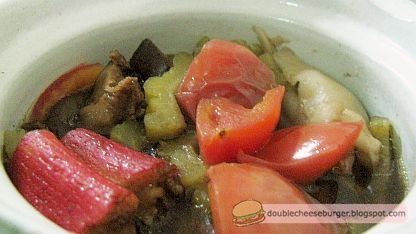 ..
It turned out really nice! :D
..
In the end, nothing beats a nice hearty soup at the end of the week, watching Agatha Christie's
Poirot> - the TV drama.