After having learned how to do the most basic of basic stitches, I went ahead and bought more yarn.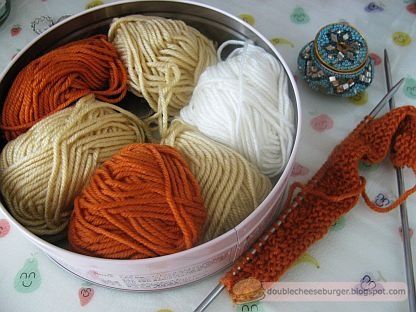 This time I thought I should knit something with all kinds of patterns in it. A scarf! Perfect for practicing difficult stitches.
How it it looking? The cute little pattern on it is called the raspberry stitch, or so youtube tells me. Lol.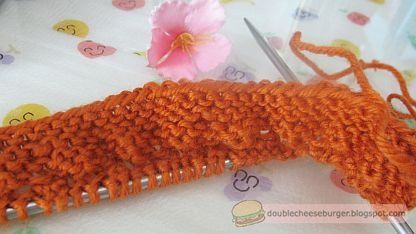 Knitting with korilakkuma! <3
These are pretty much the colours I'll be using, can't wait to see how this project turns out! :3