Arrived at our hotel in Paris and was very disappointed with it! XD
Compared to the hotel we stayed at in Barcelona, this was awful.=_= [but by Paris standards I think this is nice enough! XD]
The Toilet&Bath, and the tiny table for one in the corner.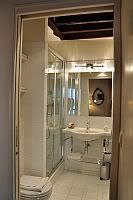 The tiny desk and the telly.XD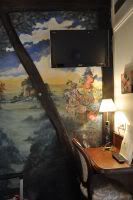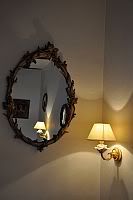 As you can see, this is what greets you as soon as you enter the room..
The ceiling,
Mirror..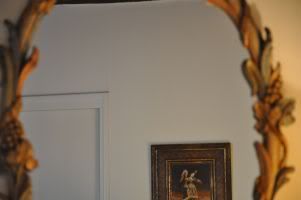 ..and another..
The bed.. not too lavish.
Was actually small compared to what we had in our previous hotel (hahaha, should stop comparing!)
(May I also add that the bed was too low, And the sheets had a different colour on the folded parts... // The carpet was dingy // There was a red hair in the T&B, and it was there until we left the hotel. Makes me wonder how long it has been there. // My first thoughts were.. a.>I wish we were still in Barcelona b.>I wanted to go out, c.>was thinking how many days I had to stay there.=_=)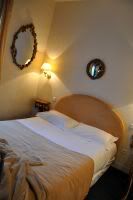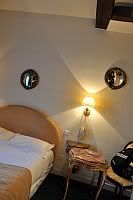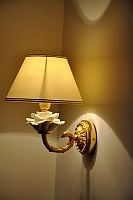 The window.
We had to open the windows because the A/C was not working! =_= and we were sweating.
Not much of a view really, but this is Paris and I love it.XD
(sudden change of heart? xP lol)
The stairs.XD Luckily the hotel was equipped with an elevator. Phew.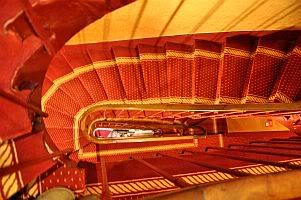 Stairs? Elevator?
If you should think about this hotel in a creepy way, it can be creepy. There was a picture of someone on the wall, on the stairs.. I don't think I took one of it.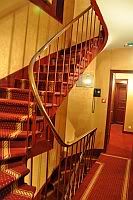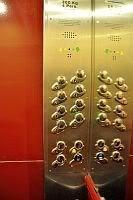 The elevator was extremely tiny and
ancient
old-ish!
Two luggages + two people was all it could take.
This was the room assigned to us, lol, you will bump into the door as soon as you step out of the elevator. XD (
okay, I exaggerate a bit! XD
)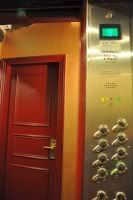 The lobby was nicely furnished with a bit of holiday decor.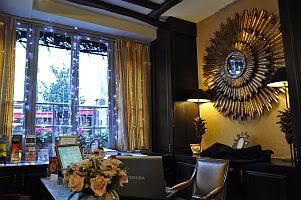 The receptionist who greeted us seemed friendly at first, but very lazy. (=_=)
We told him (1) the A/C was not working, he did nothing about it. (2) We also requested for extra towels because our room did not have enough -- he said he would "ask someone" to bring it up, but he was the only person around.o_O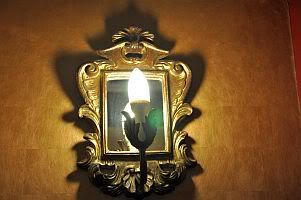 Anyway, when we got back that evening, (1) the A/C was not working, still.
We opened the windows to let *some* air in. I was the one closest to the window...and I woke up some time during the night because it was freezing!! :S -- but I was too snug under the blanket to close it. =_= LOL. (2) No extra towels were brought to our room as we requested! Luckily another receptionist was on shift that evening, and as soon as we called he brought some freshly-pressed towels. -- Lol, I heard him running up the stairs... He had a funny expression on his face and I couldn't stop laughing when I closed the door. XDD
In the end I cannot complain much because it was in a great location. I loved the vicinity. I loved it when I first stepped on it.
Did I tell you this hotel was also more expensive than the one we had stayed at in Barcelona? Not so worth it if you think about it, but this is Paris we're talking about, after all.
And note, I've stayed in hotels far worse than this. One of my worst stays was at The Empire Hotel in Kowloon, Hong Kong. The front desk people are effin arrogant.... and that alone irks me.
So if you ask me if I would stay here again, answer would be.. yes. Great location, and the staff including housekeeping were nice. Except of course if I find a better choice, then of course would jump at that.XD Just so you know, the A/C was fixed the next day, but they still forgot to replenish the bath towels the next day, and I had to call again to request it. o_O