After our first dining experience here, we decided to come back, quite pleased with the food and service.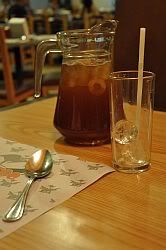 The ambience.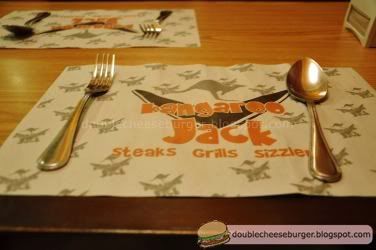 The food.
Was running low on battery again at this time, so the food looks a little blurry. =_=
We also had some pesto chicken pasta, which was swimming in oil.
***
Kangaroo Jack - @Robinson's
Overall:
Food 5/10 *
Quality of food deteriorated months after it first opened.
Service 8/10 *
despite everything, service was not that bad.
Presentation 6/10
Comments:
1. First visit = when it first opened a very long time ago = very happy - (photos above)
2. Second visit = unsatisfied. Battling with the beef was awful. Food did not taste good.
3. No, I have no plans of dining here again. You can get better-tasting food for less elsewhere!