We were craving for good food and ate at the same restaurant we went to just a couple of weeks back!
...
Tea at home tastes better, but nothing beats a warm drink..
First we were served this, looking nothing like the photo on their menu.=_="
..the colour looks too artificial..xD
but with a little wasabi,
and a dip in soy sauce,
it turned out to be...absolutely yummy!
...
And so came this one,
Not only was it a feast for the eyes, it was extremely good.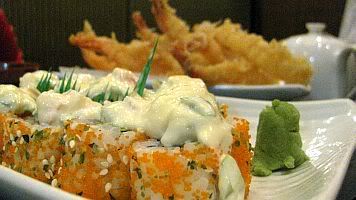 We also ordered tempura,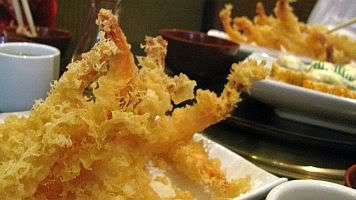 that crisp and golden goodness!
...