On
Instagram
this week:
[
FOLLOW
if you haven't already.:3]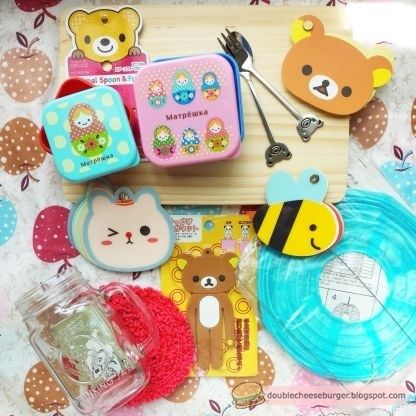 I am very bad at crochet but I quite enjoy just looping endlessly and randomly in rounds, and it ended up like this! :3
The adorable cat notepad was thrifted-- boy, do I love warehouse sales! The notebook was the last of it left and cost me about 70yen/0,50eur. Not bad.
And then from Daiso I bought some bento boxes and cute fork & spoon set.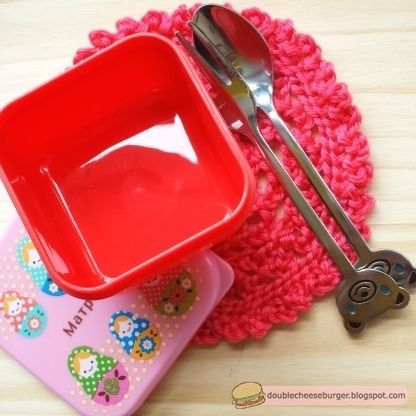 ...
I also bought this drinking glass (thought it was nice),
which would be perfect for overnight oats / enjoying my cereal in the morning.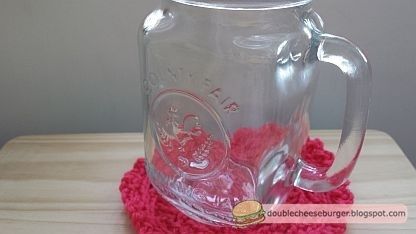 It says '
Not for hot products
.'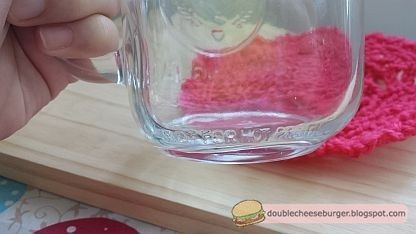 And the glass is Made in Mexico. Actually the quality isn't so bad.
The mug beside my crochet. I'm actually making more of these to give to my friends.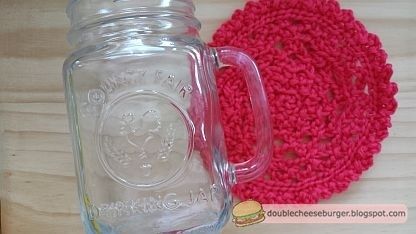 Crafting is therapeutic, I tell you. Doing these kinds of things after a stressful day is...very relaxing.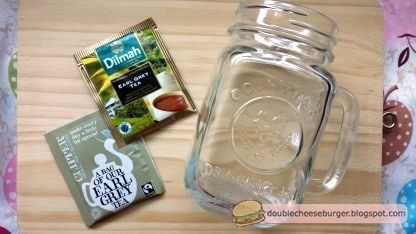 And crafting coupled with some Earl Grey just sets the mood. :3
...
My morning coffee in my favourite
Little Miss Giggles
mug.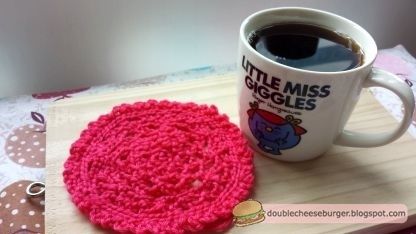 Who likes the Mr. Men and Little Miss Series as much as I do?? X3
...
The cute fork and spoon from Daiso before I opened them.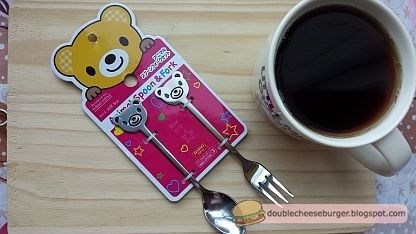 These were the bento boxes from Daiso, really cute with the Matryoshka design.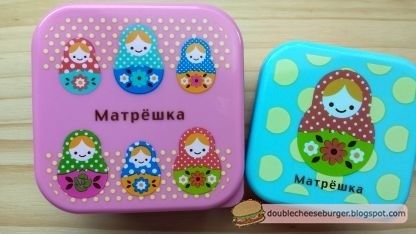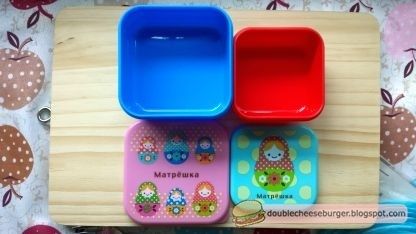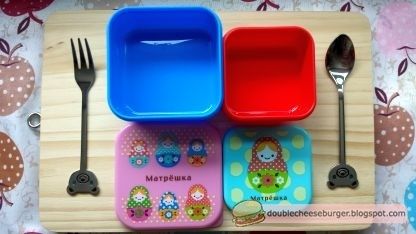 I'm also super crazy about Rilakkuma since a long time ago (haha).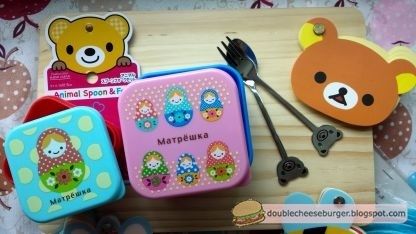 So, naturally, I'd be super tempted to buy a Rilakkuma product when I see one.
Btw, on the right in the photo above -- is a blue lantern, made with cloth (not paper!), wonderful quality.
(Prior to this, I bought paper ones for 3x the price at Daiso.)
...
Notepads -- really handy for when I travel. I always find physical notes better than having it in my mobile. (Well, considering how many times my memory card failed me. I used 2x Kingston 64GB and wrecked both. Thee was no other brand available so I had no choice. Now I'm using a 32gb TDK and hope it lasts me longer. I have used TDK before and it works just fine.)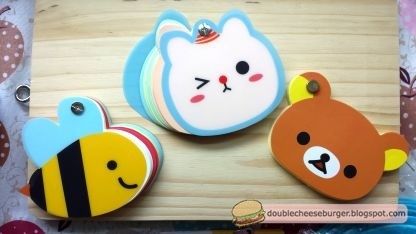 ...
Rilakkuma fridge magnet / and works doouble as a hook.
The legs are bendable.
Just how adorable is it!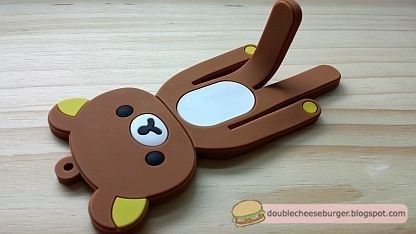 And the hands too.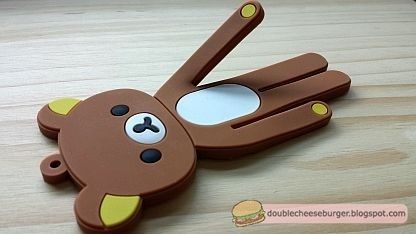 It's quite small actually.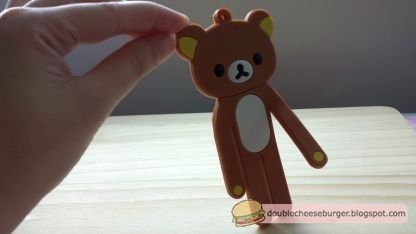 These are the uses: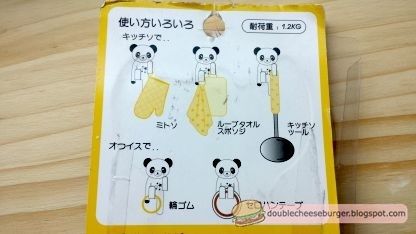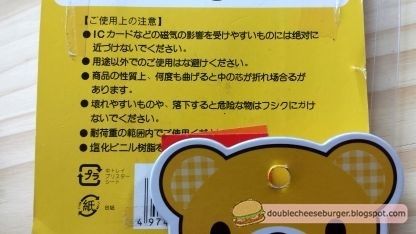 ('o')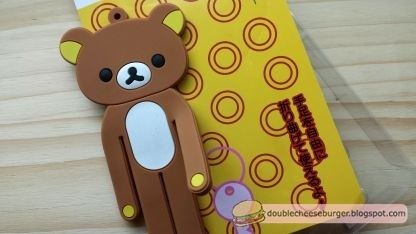 ...
Bought some stickers for
postcrossing
: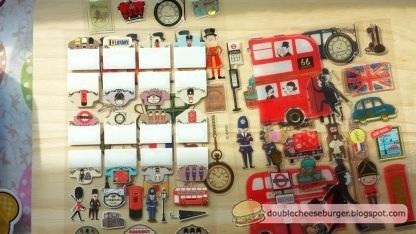 ...
And jelly cases for my phone... I swear I'm always dropping it. :O (I've never been so clumsy but for some reason I just have terrible grip on this phone....)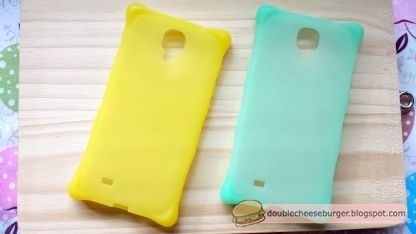 funky yellow or mint green one?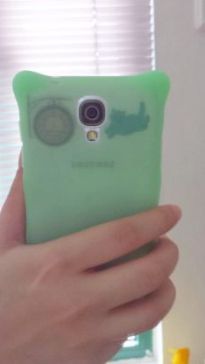 I'm using yellow at the moment (for everyday) but I really love the cool mint one (which is why I'm keeping it).
...