We love breakfast any time of the day... So we decided to come to this place for dinner and try some of their breakfast menus.XD
Wasn't as packed on a Sunday..
The serving was so so tiny for this pasta!
It tasted nice and
ordinary
. Overpriced for something so simple!
..
I love this photo board..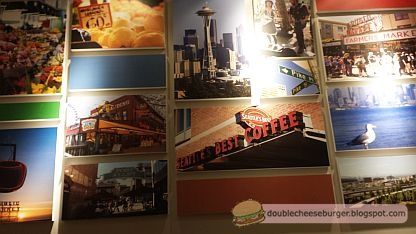 ..
My grandma had this one (with scrambled eggs).
I had the similar thing but with sunny-side-ups.
This one was rather nice. The sausages were good as well. I wish there was more bacon though! XD
fun fact about self: I like pancakes with syrup but not with butter.
***
Seattle's Best Coffee @F.Terraces
Overall:
Food 7.5/10
Service 8/10
Presentation 8/10