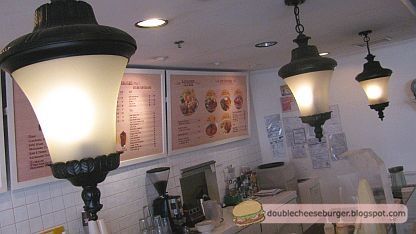 The seats are super comfy, only it has specs of bread crumbs and spilled jam on the floor and no one to clean it up.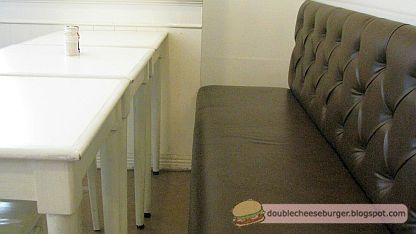 Ceiling fan, nice ventilation and keeps the place from getting stuffy.
I thought this was nice, would want something like this. XD
While waiting for our food, (photos from where I sat)
It took some time for them to serve our food, considering there weren't a lot of customers then.
Although at that time it didn't really bother me much as I was keen to try this place.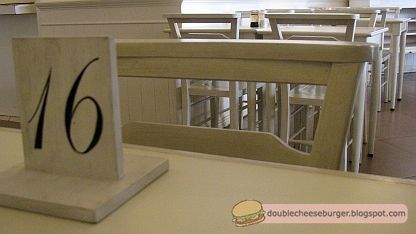 A lot of Malaysian x Singaporean inspired food, being here takes me back to my SG adventures back '07-09..ish. :3
And finally the food came!! :D
White Chicken / Hainanese Chicken (I tried a bit and this tasted good, but in the end I couldn't help but compare this to food stalls I frequented in HK, this is lacking, but otherwise good.)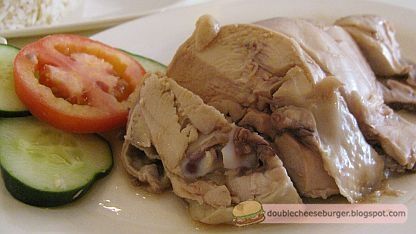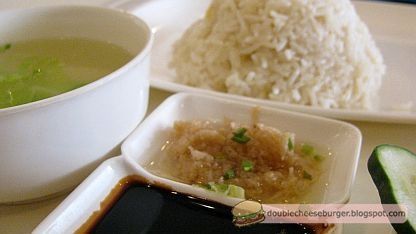 Next up, was my order... Nyonya Laksa! Oh, how I loved this. XD
I was hoping for the coconut milk base to be richer; Somehow also thought this was supposed to be spicy, and I'm a little disappointed this wasn't, I love spice.
Some minor personal preferences there, but this is something I'd still want to come back to anyway.
The food presentation was perfect. I love the burst of colour, the smell of laksa with the basil leaves.
The shrimp was oh-so-thinly sliced, I'd say only about 2-3 shrimps were there in total. In Singapore they served laksa with prawns.:3
Digging in! The noodles were nice, and with the laksa it so makes me want to slurp, if only I were eating this at home! Haha.
The fried Kway Teow came up next. I can eat Kway Teow days in a row, but this, hmmm. The taste was there, but the pasta they used made it all go wrong. It was too sticky and gooey to my liking. Some
hofan
from any chinese restaurant in the city might make this work. :O
Overall had a good brunch here, Lovely ambience, well-lit, soft music playing in the background, not too crowded, and I was craving for
that
certain flavour that I found here. A few minor setbacks but nothing that'd keep me from trying out the rest of their menu, if I happen to step on their door again.
***
Toastbox - @Robinson's
Overall:
Food 7/10
Service 8/10
Presentation 9/10