We got a little lost on our way to the Colosseum, (this is not always the case!! XD - I swear there were more times I reached our destination without taking any wrong turns. Lol. =_=" )
We were planning to visit the Palatine Hill first, but my mistake for not having checked where the entrance was!!
big mistake! --
(Instead we reached a dead end, on the other side of the entrance to Palatine. So we had to circle the whole area before reaching this, thanks to a super kind lady who told us where to go.XD -- Good thing about this unexpected
side-trip
was getting to see Bocca della Verita and actually treading on the whole
Circo Massimo
stretch!)
Luckily we bought a
Roma Pass
so we were able to skip the endless lines!
And just to make this trip worth it, here's a little something!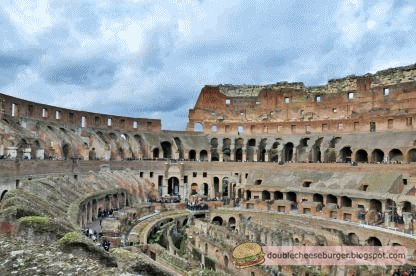 I made some edited versions of this too~ (
shall post the rest tomorrow
)
Well, until then! :3