Spent the evening sketching. Have been meaning to since I came back from my trip but have not had time to.:3
This is from the Berlin Wall, thought I'd sketch something from each of the city I traveled to. :D
For this, I used the
Colleen Watercolour Pencils
I bought some time ago. The colour came out a bit lighter than I expected -- that meant I'd easily finish the lead if I worked with something of a larger scale. XD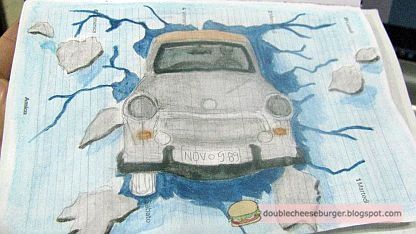 So far I have used
Derwent
,
Faber Castell
, and
Colleen
. I quite liked how brilliantly the colour comes out with Faber Castell.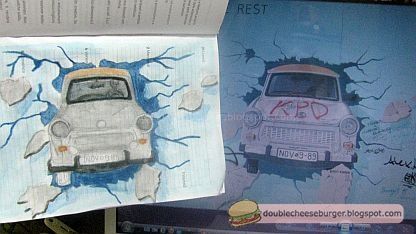 Not sure how much it resembles the original photo, but this is my version of it. XD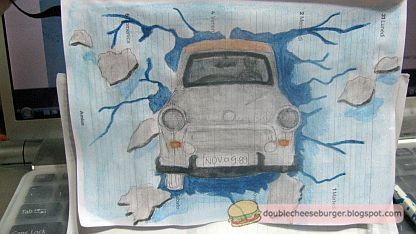 After filling in the colours I pick up my 0.1 pen for the outline.
Here you can see the stuff I used.... :D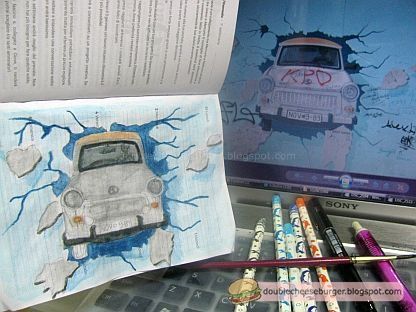 This is how it looks with the lines filled in.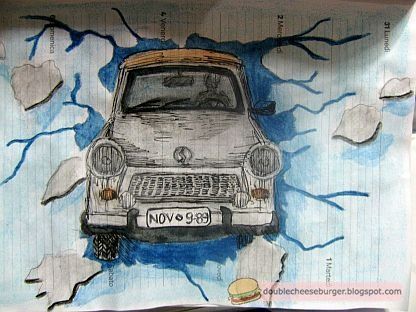 I omitted the vandalized parts.XD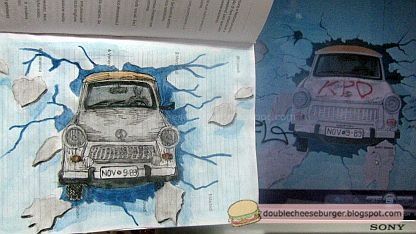 Speaking of which, I have
sinned
for I have done so as well....XD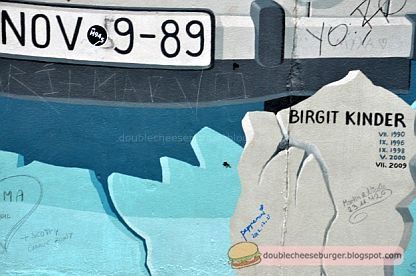 And my handwriting looks awful because my hands were freeeezing! ^~~~^
Until my next post. Have a lurvely weekend! =X