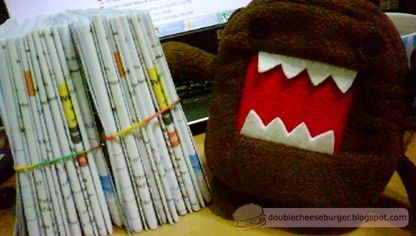 All reservations and boarding passes printed out~! :3 A little bulky,
Exactly two days left! (/*_*)/~
..
Have been looking at the weather of late, and here is how Berlin is looking:
2012.12.11 Last week
2012.12.16 Earlier today
Looks bleak and gloomy. Also hate it when it rains.
I hope it gets better the next couple of days.
Imagine viewing the city from the Reichstag and seeing only smoggy rooftops. :O
...
Berlin-Rome-Madrid, and after that I only have one day of rest and then work the following day. o_O My sleeping sched is going to get messed up again. But the trip would be worth the zombieness that ensues..XD (
that I'm sure! :P
)