Was cleaning up the drawer under my bed today (the CD stash!:P), I haven't touched it for more than a year and it was a little dusty, so I cleaned everything.>_< Took me the whole afternoon+evening, slept at 2am.:P
It was nostalgic.>_< I took out my old discman and listened to one CD after another. :P
The
ziploc-ing
process begins.
Westlife albums, singles, and concert videos. (all original, btw.:P I bought the goodies from here and there. Some from Hong Kong, some from Taiwan, and the CD singles from a 二手CD shop -- except for
Uptown Girl
which I bought from HMV a few days after its release.)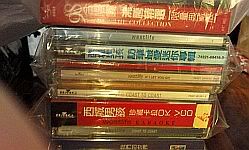 OMG. I was a super fan then, and still is, their songs are brill.:P Couldn't get a good shot with my mobile phone..!
Next, the last original CD I ever bought, Maroon5.:P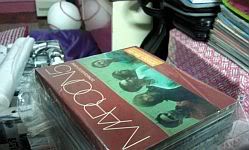 Here, the first ever original CD I got. "Tearin' up my heart" is my favourite, but I love the rest of the songs in this album too.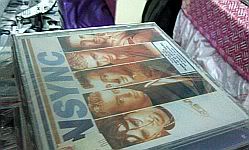 Ronan Keating, the man behind Westlife.>_<
I have the whole Boyzone collection too (Keating's earlier group). But I bought the albums that followed too when he went solo.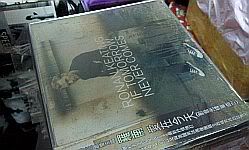 The cover is pretty neat, eh? This is a CD Single, and it includes a Westlife interview -- one of the reasons why I spent on this one.
His album 'Destination' includes a phat notepad with photos and pages of Keating.
The "All Rise" album by Blue. Bought this one in Taiwan.
Another photo of the stack.
This one's another of my ultimate faves, 98degrees. So old school.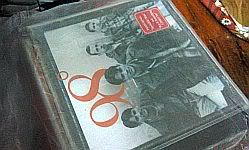 And then came Westlife, after them.
The album came with a Passport jacket. The design was of an old worn out map, and I still couldn't make myself use it... too pretty.:D
I also liked BSB, more the songs than the band itself.
I love beautiful packaging that comes with wonderful freebies. This one came with I think 6pcs 10x10 photos back to back.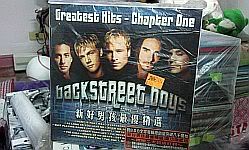 That's about it for my CD collection, they're neatly stacked away now.;)