Bought these super cute mittens at H&M. :3 It was so difficult to pick a decent one because most of them had already been snagged here and there. Sigh. I found a semi-decent pair and bought them.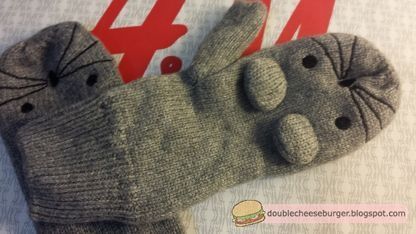 That. cute. face.
And it fits me perfectly.
Curious question
, do you ever remove the tags like these when you buy stuff? I don't. But this was like 9 pages long.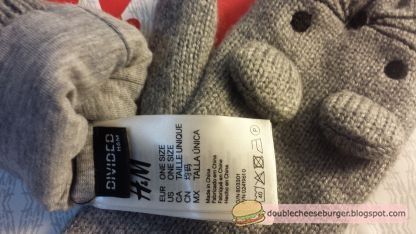 It's only recently (two months ago) that H&M became available in my city. I don't know if these mittens were long available in other countries, I think their goods come from elsewhere in Asia.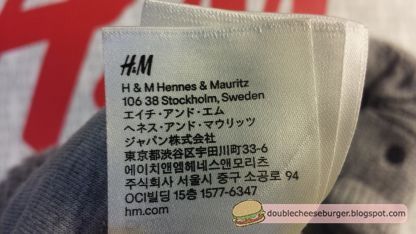 Speaking of which (it opening in my city recently), I saw some socks I bought in Vienna in 2013on display-- I got it on sale at only 3eur there, but here it's being marketed as a "new item" at regular price which cost about --converted, approx. in euros-- 8eur. (That's equivalent to two pairs + change)

Well, just saying.
...
Also bought fingerless gloves,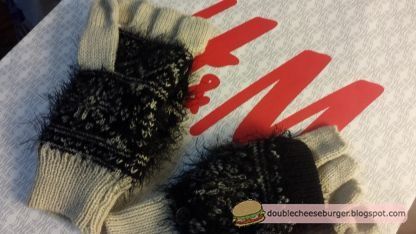 which I never had, until now. (Well, I knitted one back in 2013, which I used when I traveled to Munich. But it was my first mitten project and it did not fit as good as I expected it to)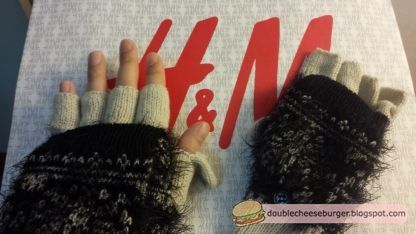 Thumb without the cover
Thumb with cover
...And when it gets too cold,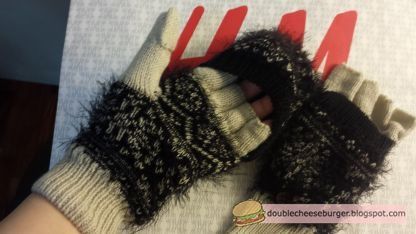 ...
I try not to buy more than I need. BUT... when I see things I like I JUST CAN'T HELP IT. =_="
And I rarely even go out....n_n