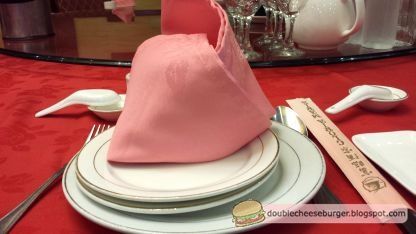 Fried Salt and Pepper Pork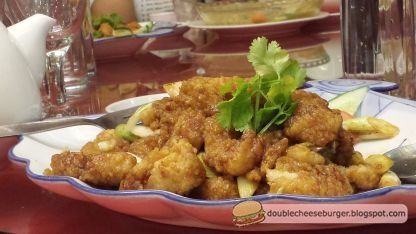 Shark's Fin Soup, and it we were served one claypot each!
Huge portions and honestly have never had any other shark's fin soup this good in a long time! :3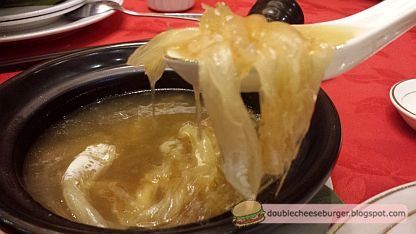 Yummy Skin (and very very unhealthy!) You're supposed to put this in a wrap with a few sticks of veg and some oyster sauce. (
I have a habit of scraping the fats off -- sorry if people think I'm eating it 'ímproperly'!
)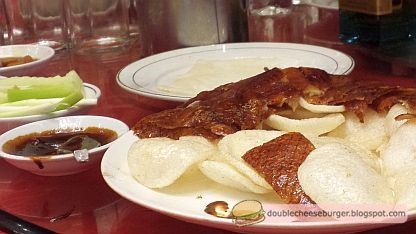 Cabbage Pork Wrap
Wine and Tea! ...and a mix of soup and such.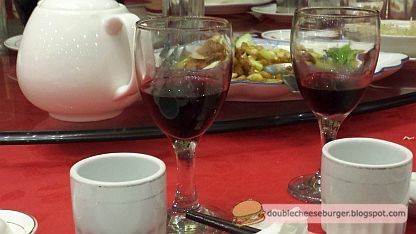 Time for dessert! Dessert bowls in place.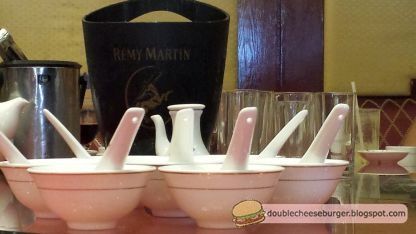 A very typical dessert here, is
Mango Sago
, something with a mix of Mango juice and tapioca pearls. This is something along that line but with a few revisions.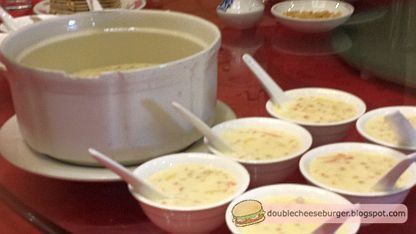 It was Mango and tapioca pearls with an assortment of seasonal fruits.
Lastly, we were served
Coffee and Cream Jelly
.
The perfect ending to a very happy and filling meal. XD