The title says it all, a couple of years back I
suddenly
wanted to own a pair of red boots... but to no avail! XD
While I found some locally, they were poorly made...! >_< And then in Berlin, I found a pair at Deichmann that costed only 22 euros.
And I thought, thisizzit
!! [Wsa on the verge of buying it,
...maybe around two more people before me at the cashier...
when I ditched it at the last minute, because it didn't feel too comfortable.XD ]
Well well, who would've thought I'd find the perfect pair in time before I left Madrid? n_n;
Fits really well and was quite comfortable to wear.:3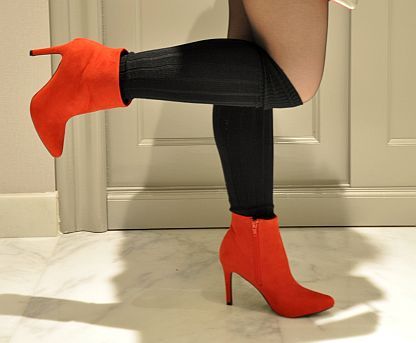 And I got it for only 17euros.<3 What a steal~!
..
Have not had an occasion to wear this out yet though.:O
Instead, I have been wearing this around my room occasionally (
..ah, such is one of life's simple joys.^_^
)