I did laundry again this week.. it's the second batch of winter clothing I used during my stay in JP.
Today, it's the third batch.:P And while I wait (for clothes in the dryer), I decided to post.
~
More stuff to wear on my next visit to JP! xD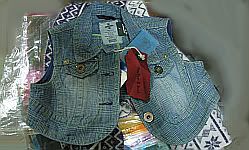 I love this vest, reminds of
Peach
from
Sunaoni Narenakute
. She's not particularly my favourite character, but her wearing it with a dress is lovely.
This pattern is quite popular with the Japanese this season...
It's actually prettier than it looks in the photo, couldn't get a good shot of it with my mobile phone.
Scarf with the vest..
Tags on the vest..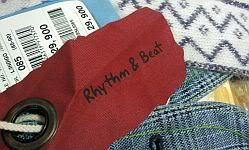 I don't normally wear this kind of hat but it reminded me of the movies I watched.... So I wanted to own it.xD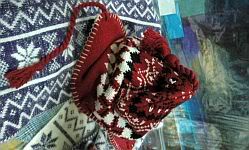 ~
Anyway, need to get back to my laundry.:P
Here is a photo of a local sweet I had with my afternoon tea. (Yes, I drink tea every afternoon -- and almost anytime of the day).