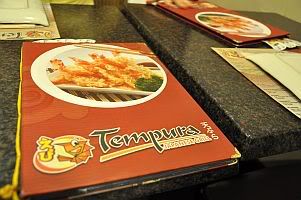 To give you an idea of what's on their menu..
-
A look at some of the japanese-inspired images on their walls.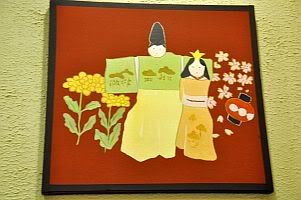 -
We ordered our favourite --
Tofu Steak
-- still as good as it's always been! We nommed everything down
including the plate
!
Ebi Tempura
- (
you get a choice of Wasabi Tempura, Chizu Tempura, or just Classic. We got the Classic.
)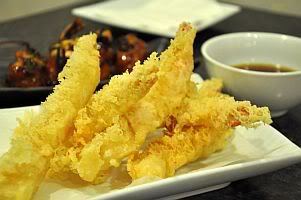 ..good and crunchy. But felt very full after gobbling down two of them! XD
We also decided to try something different today, the
Ebi Bacon Maki
, which was a new "must-try" item on their menu.
..quite disappointing! The picture on their menu didn't have sauce in it, but when it was served to us the
maki
s were swimming in thick sauce. Was also too salty for me. Felt that it didn't need any more sauce because the bacon itself was flavourful enough on its own.
Next time I should probably stick to "the usual"!
***
Tempura Japanese Grill - @Robinson's Place
Overall:
Food 7.5/10
Service 8/10
Presentation 8.5/10
Comments:

-service was still incredibly sluggish, but why I keep coming back to this place is because of their Tofu and Tempura!:3
-why the service was 8.5 this time was because we were served warm tea without us having to ask (which we normally have to do...because they will just pretend to forget if you don't ask), and also because none of the waiters pretended 'not to see' when we called their attention. [why I say this is because the service has always been awful here. From seating, to attitude, .. but maybe they are trying to improve.]
-if they keep up with better service I might be a tad more generous with the tip.

***