I spent some time on this, reviewing my photos and picking out the details. Although I already had an image of what I wanted in mind.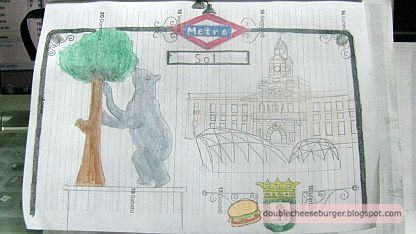 This was it, exactly.
I really love the iconic bear with the tree. XD Originally wanted the
Sol
Metro Sign in the background but thought it worked better as a frame.:P
Ended up placing the metro entrance and the post office behind it.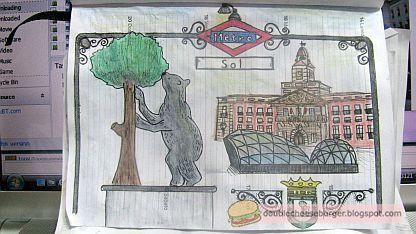 My
mood board
..
Watercolour is actually my least favourite medium, and is something I definitely need to improve on.XD
..
I work best with chalk, and oil pastel. charcoal a little, but too messy for me. (Simply put, quite the opposite of this.XD)
I am quite satisfied with how this turned out in the end though...:3